Norman J. Ogilvie, Jr.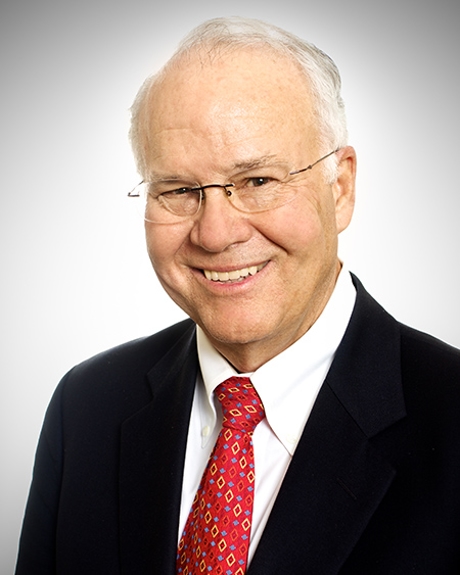 Contact Information
Mr. Ogilvie  has practice law at Dagger Law for over 50 years, having been hired in 1970, with a focus on family and domestic relations law. Areas of focus for Mr. Ogilvie include:
Estate Planning
Probate
Family Law
Business
Succession Planning
Mr. Ogilvie's commitment to his community began at an early age when he achieved Eagle Scout status in high school. After college, he served his country in the Vietnam conflict with the United States army, and was awarded the Bronze Star. After returning to Lancaster, his home town, he continued to serve the Fairfield Community in multiple organizations, including:
United Way of Fairfield County, Past-President
Fairfield County District Library, Past-President
Lancaster Chamber of Commerce, Past-President (Received the Floyd Wolfe Community Service Award in 2005)
Symposiarch, Past-President
Lancaster Festival; Celebrating Art, Music & Community, Past-President
Fairfield County Health Foundation, Past-President
Rotary Club of Lancaster, Past-President
Mr. Ogilvie and his wife reside in Lancaster, Ohio, and have three children and ten grandchildren. 
Education

J.D.


The Ohio State University, Mortiz College of Law
1968

B.A., Economics


Northwestern University
1965
Awards & Accolades
Ohio State Bar Association Board Certified Family Law Specialist, January 1, 2020-Present
Special Citation from Fairfield County Friends of the Library, 1990
Friend of Education Award for community service to teachers & schools, Lancaster Education Association, 1988-1989
Distinguished Service Award, Lancaster Jaycees, 1977
Bronze Star & Army Commendation Medals, United States Army, South Vietnam, 1969
Eagle Scout, August 21, 1957
Ohio Super Lawyer, 2004-Present
Top Lawyers - Central Ohio, 2003
Best Lawyers in America, 2003-Present
Good Scout Award, Simon Kenton Council of the Boy Scouts of America, 2011
Floyd Wolfe Community Service Award, Lancaster Chamber of Commerce, 2005
George Martin Professionalism Award, Fairfield County Bar Association, 2018
Professional Memberships & Associations
Rotary, Member, 1975-Present
American Legion, Member, 1970-Present
Veterans of Foreign Wars, Member, 1985-Present
Disabled American Veterans, Member, 2006-Present
Knights of Columbus, Member, 1972-Present
Lancaster-Fairfield Chamber of Commerce, Member, 1970-Present
Fairfield County Bar Association, Member, 1968-Present
Columbus Bar Association, Member, 1985-Present
Ohio State Bar Association, Member, 1968-Present
American Academy of Matrimonial Lawyers, Fellow, 1996-Present
State Board of Education - Teacher Termination Cases, Referee
Lancaster Area Community Improvement Corporation, Executive Committee & Trustee
Fairfield County Junior Golf Association, Inc.: Provides golf tournament experience and learning opportunities to boys and girls under the age of 18.

Treasurer, 1984-Present
Trustee, 1982-Present

Symposiarchs

Member, 1978-Present
President, 1995
Secretary, 1996-Present

Lancaster City Schools Policy Committee, 2005-Present
Fairfield County Community Action, Board of Trustees, 2017-Present
Lancaster Festival, Inc., Past President, Board of Trustees, 1996-2005 and 2016-Present
Lancaster City Council, Councilperson at Large, 1974-1978
Counties Served
Fairfield, Hocking, Perry, Pickaway, Athens, & Vinton Counties
Firm
Dagger, Johnston, Miller, Ogilvie, & Hampson, LLP

144 East Main Street
P.O. Box 667
Lancaster, OH 43130